Shipping traffic in the Suez Canal has resumed following the towing of a cargo vessel that broke down due to a technical fault during its passage southward through the canal.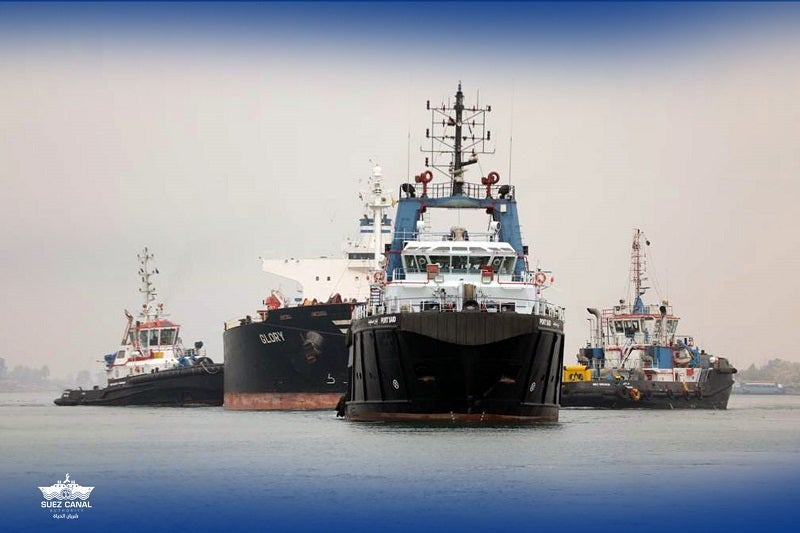 The vessel, M/V Glory, was carrying Ukrainian grain and sailing to China.
The breakdown caused a brief disruption to shipping traffic.
Ships had resumed usual transit by 11am local time (09:00GMT), according to shipping agent Leth, reported Reuters.
Suez Canal Authority's four strongest tug boats were used to pull the ship out of its position and refloat it, following which it was towed to a repair area, SEZ chief Admiral Osama Rabie said.
The Marshall Islands-flagged bulk carrier vessel suffered a technical glitch when it was 38km into the waterway.
A busy waterway, the Suez Canal is considered the shortest shipping route between Asia and Europe. About 10% of the world's shipping cargo is transported through the canal, which serves as a revenue generator for Egypt.
The vessel departed from Ukraine's Chornomorsk port on 25 December.
It was en route to China carrying 65,970 metric tons of corn, according to the Istanbul-based Joint Coordination Centre (JCC), which oversees Ukraine grain exports.
Following an inspection on 3 January, the JCC said the ship had been cleared to undertake its journey from the Turkish capital of Istanbul.
The JCC includes representatives from the UN, Turkey, Ukraine and Russia.
In March 2021, Ever Given, a container ship weighing 200,000t, became stuck in the southern section of the Suez Canal.
It blocked shipping traffic for six days before it could be refloated.
The 161km canal was recently widened in the stretch between 51km and 122km.