The China Shipowners' Association has joined the membership and the board of the International Chamber of Shipping, strengthening ICS through the participation of the world's biggest shipowning nation (by dollar value).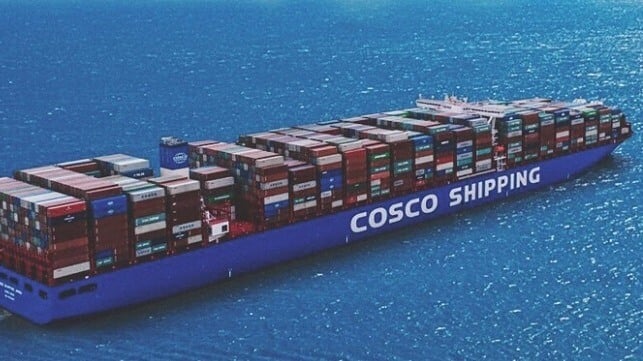 "This membership will strengthen our ability to work together, united as an industry, to tackle the most pressing issues facing shipping, such as decarbonisation. It is only through partnership that we will all succeed," said Emanuele Grimaldi, ICS' chairman.
Though Greek owners hold the most tonnage, Chinese owners control the most capital with $190 billion worth of assets, according to VesselsValue. The world's largest shipowner by tonnage is China COSCO, and the world's largest shipbuilder is China State Shipbuilding Corporation (CSSC), both belonging to the Chinese state.
"Given the importance of China as a major shipping nation, the membership of CSA confirms the legitimacy of ICS," the chamber said in a statement.
The CSA was founded in 1993, and it represents about 85 percent of Chinese shipowners, according to its most recent figures. In addition to representing the views of its 200-plus members, the CSA also helps Chinese government agencies to "regulate and maintain fair competition."
"China Shipowners' Association's participation in the ICS will provide Chinese shipowners with a stepping stone," said Zhang Shouguo, Executive Vice-President of China Shipowners' Association. "It is believed that the participation of the China Shipowners' Association will enrich the ICS platform. We look forward to achieving win-win cooperation and mutual development in the future!"